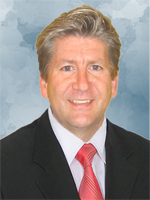 Dwayne Wilson
Founder & President
E-Mail:

Reverend Dwayne Wilson is an award-winning designer and has planned & built buildings in over 25 states, prior to entering full-time ministry. He began his relationship with the Lord while teaching a Sunday School class at his local church in 1992, and recognized God had called him to preach the Gospel. Upon graduating from Agape School of World Evangelism in 1998, Dwayne knew full-time ministry was his next step, and surrendered to that call in late 1999. After working for Happy Caldwell at Agape Church for three years, Dwayne knew the time had come to plant the ministry God placed in his heart.
With his Pastor's blessing, he began Faith Fellowship International Church in Conway, Arkansas, in 2002. After successfully pastoring the church body for many years, Dwayne was asked to pastor another larger church, Gateway Fellowship, in Lonoke, Arkansas. While leading the congregation of Gateway, God began to deal with Dwayne about traveling the world with the message of Jesus. He recognized the pastoral ministry was just the first phase of God's call on his life. He discipled & placed permanent pastors at Gateway, and began the transition of itinerating & developing a world-wide traveling outreach.
Throughout his years of ministry, Dwayne has taught in hundreds of churches, prisons & jails, Bible schools and special events. He preaches an anointed, overcoming Word that encourages believers to walk in God's righteousness and truly demonstrate the person of Jesus Christ to this world. He has helped many pastors fulfill the vision of their local church through expansion & building projects, and has planted Bible Schools in three Arkansas cities, graduating hundreds of students thus far. Dwayne resides in Thompson's Station with his wife, Tiffani, and two sons, Chase & Peyton.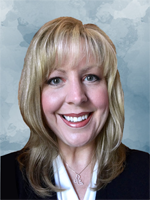 Rev. Tiffani Wilson
Co-Founder & Vice President
E-Mail:

Reverend Tiffani Wilson sensed even as a Midwestern teenage girl that she was called to do something different with her life... something that truly touched the lives of thousands of people. Not being raised in church, she didn't come to fully know the Lord & His destiny for her life until after college, once she'd begun a full-time career. Although success came easily to Tiffani in her field of retail management, she knew there was something more she was to accomplish in her life, far greater than the climb up the corporate ladder.
She received a promotion to a new store opening in Little Rock, Arkansas in early 1999. She left her hometown with certainty, knowing the Lord was positioning her for the next season in her life. She & Dwayne then met & soon married, knowing their meeting was a divine appointment; that they were both called to change people's lives through the preaching of the Gospel. They obeyed God's instruction to leave their careers in late 1999 to work for Agape Church.
Tiffani went on to graduate from Agape School of World Evangelism, and became certified as an instructor/facilitator of Don & Katie Fortune's Discover Your God-given Gifts seminars. She was then licensed & ordained into full-time ministry by her pastors, Happy & Jeanne Caldwell. Tiffani has authored teaching on the Authority of the Believer & Avoiding Deception, available in Bible school or Sunday school curriculum, and CD. She preaches with passion and zeal, desiring that people overcome life's circumstances & obstacles through the Word, and fulfill God's destiny for their lives. She lives in Thompson's Station, TN, with her husband Dwayne and two sons, Chase and Peyton.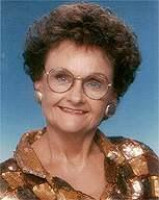 Rev. Patricia Hepner
FFI Minister and Associate
E-Mail:

Ms. Pat Hepner is a friend, partner, FFI Bible School graduate, FFI Minister, ICFM Member and Real Estate Principal Broker/Owner. She has developed & sold residential and commercial real estate for over 40 years. She is also on the Board of her local Salvation Army chapter, and actively involved in their charity drives & fund-raising events. She is a mother of two, grandmother and great grandmother whose passion has never ceased to share the Word of God. She became a believer and accepted Jesus Christ as Lord during a home bible study in Conway, Arkansas.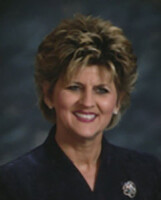 Rev. Sharon Dodd
FFI Minister & Corporation Secretary/Director
E-Mail:

Sharon Dodd has been a faithful member, partner and friend of the FFI Family since the day they opened their church doors in Conway, Arkansas in 2002. She graduated from both Agape School of World Evangelism in 1997, FFI Bible School in 2006, and is an FFI Licensed Minister. She led praise & worship at both FFI and Gateway Fellowship for her entire tenure at both ministries, and served as the armor bearer to Pastors Dwayne & Tiffani since her arrival at FFI. She has a Bachelor's Degree in Music Education from the University of Central Arkansas, and taught both instrumental and vocal music for 30 years in her home state... but truly believes her gifts and passionate love of music have been given to glorify her Lord and Savior, Jesus Christ.