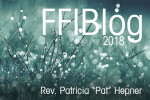 "BEHOLD THE BRIDEGROOM COMETH!" At this very moment in history, there is a shout going up in the Spirit. A shout that rings out from the Word of God and from the voices of His prophets (that's us)! This shout is shaping the life of every born again believer on the face of the earth.
The signs of Jesus' return are all around us. Never before has there been such a time so crucial that we must be on HIGH ALERT! Get your Bible, read, study and meditate on what 1 Thessalonians 5 says... it says that we who are not in darkness won't be caught by surprise. It says we are to keep wide-awake, alert, watchful, cautious and on guard. If you are a born again believer who is ready, Jesus' return will not take you by surprise. You are a child of the Light and you will know. We may not know the day or the hour, but we will know the season. A spiritual excitement will sound in our hearts. Our spirit man will be so connected to God that we will just know something is about to happen.
We must be ready; we must be on HIGH ALERT... just like the military forces of our nation. We must be ready all the time. Not because Jesus is coming back, but because we have an enemy and his name is the devil and his mission is to steal, kill and destroy us. The devil is watching to catch us off guard, so he can make a serious mark on our life. But when he sees us ready and on HIGH ALERT, he will flee from us. We must be equipped and prepared to act quickly. We must be ready and handy for God's use at all times. God wants us ready and willing. The day of the Lord's return will come unexpectedly and suddenly as a thief in the night. Confess "I am determined to be ready for Him." We are called to be on HIGH ALERT!